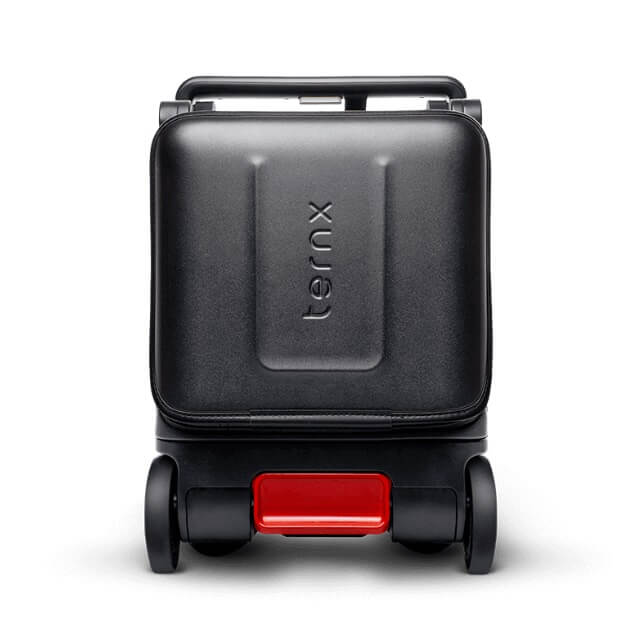 Carry On Luggage Stroller
$599.00 USD
$699.00 USD
More than luggage, it's a stroller for traveling abroad Meet the world's first travel solution, allowing you to switch from luggage to stroller in seconds. From a simple outing, weekend getaway or taking the family on an epic voyage across the world, the TernX Carry On helps you go from stressful to stress-free when traveling with kids. ☑️ Keep your child and belongings by your side ☑️ Saves you valuable time and hassles at the airport ☑️ Take it onboard like a regular carry on luggage ☑️ Reduces the risk of damage and stress of excess baggage ☑️ Engineered to the highest safety standards for your child Don't miss out on our pre-order phase! receive $100 OFF and a FREE diaper bag and clutch valued at $169 when you select full payment option.
Carry Pack Travel Diaper Bag
$169.00 USD
"Keeps one area of parenthood simple!"  More than a diaper bag, it's your everything bag Simplify your day with our versatile diaper bag backpack and clutch. Whether for travel or daily use, it's your must-have gear for parenting on the move. Create unforgettable moments with your child while the Carry Pack takes care of the details. ☑️ Chic unisex design ideal for both moms & dads ☑️ More carrying capacity holds 3 days of clothes, diapers and more ☑️ Feather-light comfort reduces strain on your body ☑️ Made from recycled and repurposed plastic bottles ☑️ You won't meet a more stain resistant bag whether water or pee!